* Programming note: As I mentioned in my (alas!) delayed LOVE AND ROCKTOBER review of Heartbreak Soup earlier today, I am experiencing computer problems for which I do not anticipate a timely resolution. So you can probably expect my regular blogging to be a bit erratic, linkblogging to be slightly behind the curve, comment spam to linger a bit longer, and accidentally deleted comments to remain in limbo for longer too. For once this has nothing to do with my blogging platform--it's laptop-related. Thank you for your patience!
* Today on Robot 666: Whoa, Walking Dead prints from Jordan Crane, Lisa Hanawalt, Johnny Ryan, and Jon Vermilyea;
* last chance to buy rad Johnny Ryan horror/monster/etc. prints (Whammies not encluded);
* and here's that Dan Zettwoch church haunted house strip I thought went up earlier in the week;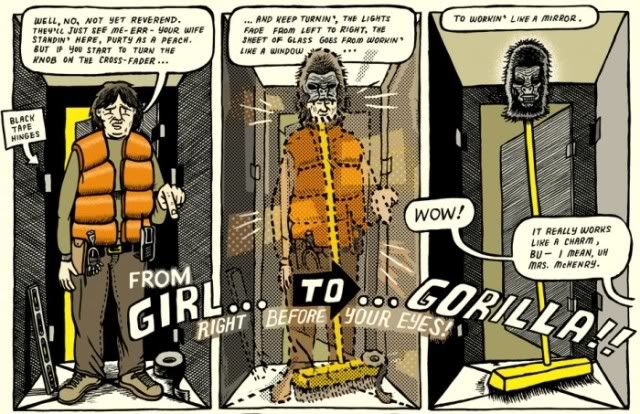 * Today on Robot 6: Dammit, the great Josh Cotter was involved in an apartment fire, though fortunately the physical and financial impact on him and his loved ones could have been much much worse;
* Here's a trio of Strange Tales II sneak previews by David Heatley, Paul Hornschemeier, and Sheldon Vella;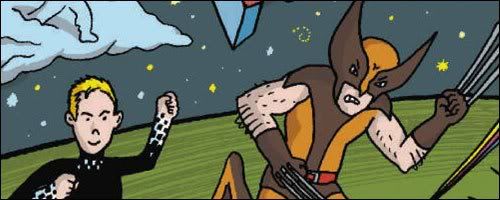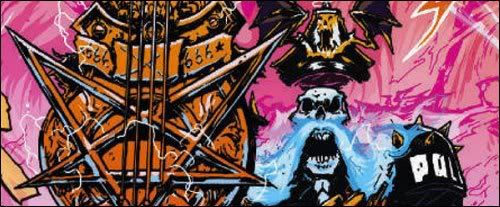 * Grant Morrison invented LOLcats in We3;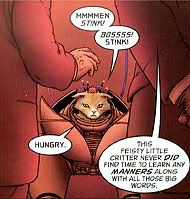 * How big a deal to New Zealand is The Hobbit? They're rewriting laws to make it easier for the movies to shoot there, that's how big.
* Caprica is cancelled. Oddly, now I feel more incentivized to catch up with the dreary overwrought thing.
* Zom of the Mindless Ones didn't like the pilot episode for The Walking Dead, and his specific complaint makes me nervous.
* I enjoyed my pal TJ Dietsch's take on Charles Burns's masterpiece Black Hole, particularly the way he keys in on the disorienting physical impact of the artwork.
* Jason Stackhouse from True Blood as Charles Manson? You know, I can see it. It's in the eyes--that evil little fuck has beady, mischievous eyes.
* "One of the greatest sequences in modern horror, period." Seconded.
* Speaking of Jason Adams, whose quote I just quoted, he caught something I missed: Cinefamily's 100 Most Outrageous Kills screening tonight First Kramers Ergot, now this--what will the Harkhams contribute to society next???
100 Kills trailer! from Hadrian Belove on Vimeo.
* Happy 1st Birthday, "Bad Romance"! (Via Chris Conroy.)