* Your must-read of the day: Every once in a while an article or interview or essay comes along that's a sort of "The Way We Live (If We Are Awful) Now" kind of deal. This New York Times piece by David Carr on the misogynistic, mismanaged nightmare the Tribune Company has become under the reign of Sam Zell and Randy Michaels is such an article. Rich white sexist assholes enriching themselves at the expense of everyone else in an almost emblematic fashion.
* Now here's a way to fulfill your civic duty this October: Over at And Now the Screaming Starts, CRwM has launched The Great Slasher Research Project of '10. [UPDATE: Link fixed.] He's looking for potential definitions of the slasher subgenre--the necessary and sufficient conditions that make a slasher movie a slasher movie. You start with "I think the elements common to all slasher movies are" and then submit a numbered list. I took a stab at it (rimshot!)
I think the elements common to all slasher movies are:

1. A killer
2. Killing a succession of people
3. With a bladed weapon
4. After stalking/chasing most of them
This was fun; it reminds me a lot of back when I tried to come up with
a definition for torture porn
. Please go over to CRwM's and give it a shot.
* io9's Geek's Guide to the Galaxy podcast interviews George R.R. Martin. Cue it up to 52:54 for Song of Ice and Fire/Game of Thrones talk, and then to 1:03:03 for further discussion of the books by the hosts (who include anthologist John Joseph Adams, who put together a post-apocalyptic collection called Wastelands that was actually too bleak for me to finish. Me!). Everyone's story about coming across these books is the same story: Someone enthusiastically recommends it, the person's like "yeah, okay, fine," and within an hour's reading they're enthusiastically recommending it to someone else.
* Robot 6's Chris Arrant interviews my chum Ryan Penagos, aka Twitter deity Agent M.
* Chris Ware New Yorker cover! Exclamation point!
* Behold: Steranko and his youthful ward Gary Groth.
* Renee French is a national treasure.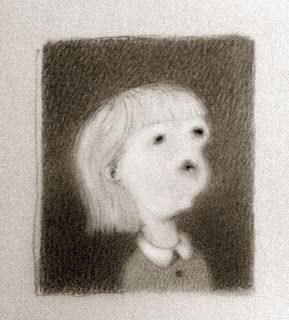 * John Porcellino comics online. What a country!
* I thought Lucio Fulci's Zombi 2 stunk on ice aside from that shot of that worm-eaten zombie that everyone knows, but in the interest of equal time, here's Not Coming to a Theater Near You's David Carter making the case for the film as an exemplar of an Italian-horror version of surrealism.