* Today on Robot 6 I asked Johnny Ryan, Matt Furie, Lisa Hanawalt, Eric Reynolds, Brett Warnock, and Chris Pitzer for their reaction to the closure of Buenaventura Press. I also rounded up online commentary from Ted May, Tom Spurgeon, Heidi MacDonald, Jason Leivian, Frank Santoro, Tim Hensley,Tom Neely, and Chris Butcher, whose post on the matter deserves a link all its own.
* Yesterday HBO aired a teaser for Game of Thrones (note the absence of the indefinite article), its upcoming series based on the fantasy series A Song of Ice and Fire by George R.R. Martin, as well as a still of Sean Bean as Boromir Eddard Stark. I am over the goddamn moon for these books, so I'm quite excited about this.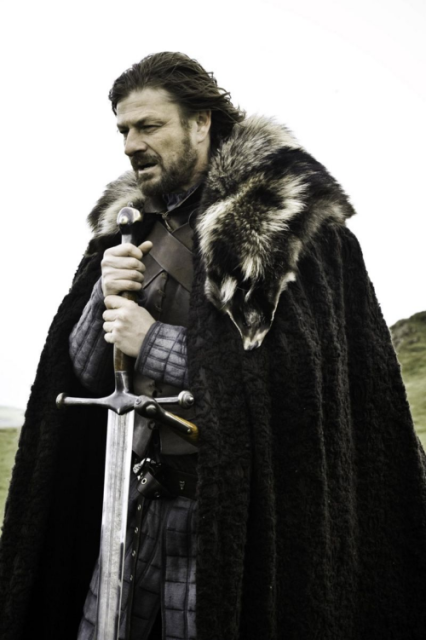 (Initial news via Winter Is Coming. Embed via Show Tracker. Still via Westeros.)
* In addition, Martin has declared his blog a spoiler-free zone, so now you ought to be able to read it if your'e interested in the TV series but haven't read the books.
* Ian McKellen says The Hobbit is in good shape: the sets and script are ready, the movie's casting this month, and he expects shooting to begin by the end of 2010. So that's good news.
* Also on Robot 6 today: DC is working on a live-action Blue Beetle series.
* Kevin Huizenga has a Fight or Run blog! So far it doesn't seem to be as exciting as you probably think it is, but I have high hopes. (Via Douglas Wolk.)
* I'm starting to thing willfully misreading an argument and then making mincemeat out of it is just what the rump Comics Journal does. (Via Tom Spurgeon.)
* Zak Smith asks "What's the Matter with Unicorns?"
* Johnny Ryan is getting blacker and blacker.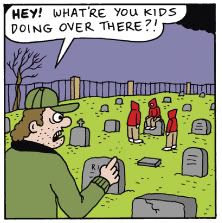 * So is Josh Simmons. I'm not even posting that one here.
* Patrick Rosenkranz visits the R. Crumb Genesis exhibit in Portland.
* Scott Pilgrim videogame trailer! To quote me sainted mother, Holy Moses Gaboses. Of course I will never play it because it's not on the Wii, but still, this is hitting Double Dragon nostalgia buttons I didn't know I had.
* I love Batman. I'd have included the horseback shot or that shot of him jumping out of the Bat-Tank to fight the Mutant Leader, though.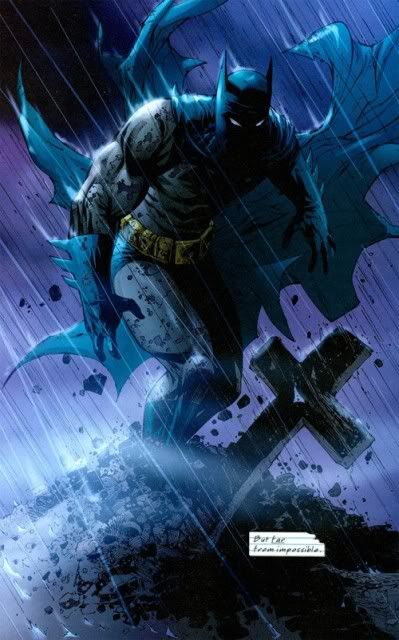 * Good stuff from Noel Freibert, as per usual.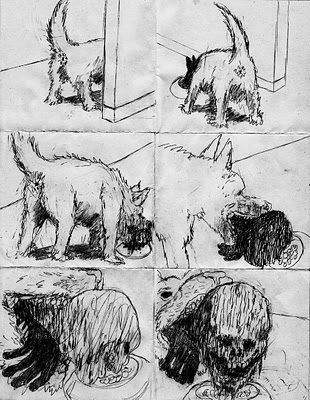 * I'm normally not the sort of person who gets all excited when a zombie thing releases a picture of one of its zombie for promotional purposes, since the least you should expect from a zombie thing is impressive zombies, but this is some pretty strong work from Greg Nicotero for AMC's The Walking Dead, sure.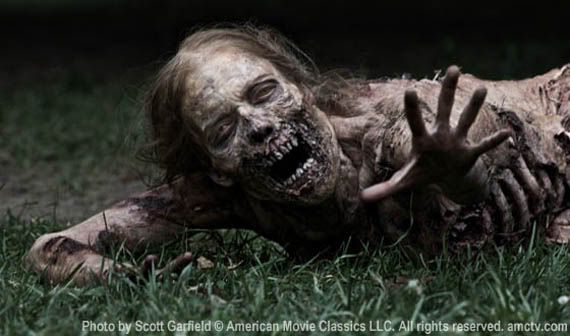 * Real-Life Horror: "Congratulations to the U.S. for winning the right to wrongfully abduct people and send them to their torture with total impunity."
* The loyal opposition. The Republican Party's repeated intimations of militarization have disturbing implications.
* My chum Matthew Perpetua reviews the self-titled EP by Trent Reznor's new band How to Destroy Angels for Pitchfork. Having listened to the EP again this afternoon I think I'd have been harder on it than Matthew; aside from the first song, "The Space In Between" (which is truncated in such a way as to reward listens on repeat), the rest is pretty much in one ear, out the other. But everything about the record, up to including Reznor's comments about it, screams "transitional project," so we'll see where things go from here.
* Finally, the majesty of Diamondhead.