Carnival of souls
* Screw the UPS guys and their shorts: Tom Spurgeon's epic annual guide to the San Diego Comic-Con is the #1 sign that summer's here. If you're a long-time reader like I am, it's fun (if a little daunting) to note the changes he's made to it following the dawn of the Con's Six-Month-Out Sellout Era. At any rate it's the next best thing to going to the show. I do, however, miss the joke about being the Jerome to Paul Pope's Morris Day.
* Frank Miller's Xerxes!!! Three exclamation points for this.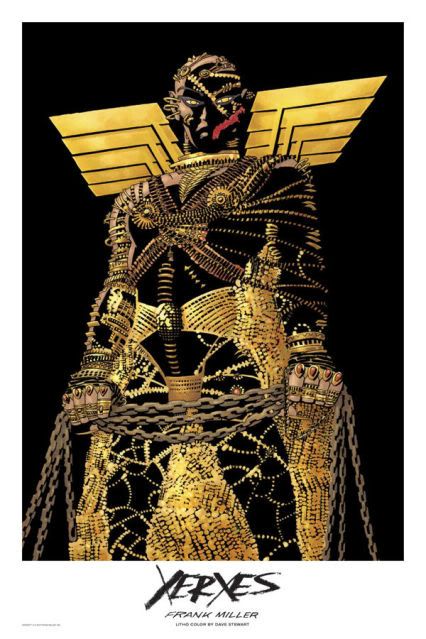 * Eventually we're going to have to politely ask Jim Woodring to please never draw these kinds of things again, aren't we.
* Marc-Oliver Frisch lists 10 things he thinks superhero comics do better than any other genre in any other storytelling form, then promises not to blog about superhero comics for a year. I responded to both ends of the post on Robot 6.
* I'm about a week late to CollegeHumor's video list of unanswered Lost questions. As you might expect from the sort of mentality that would lead one to create such a list, it's a fairly even mix of fair, unfair, picayune, "hey, good point," "dude, they totally answered that," "c'mon man, use context clues," and "jeez, would you prefer them to have used midichlorians?" Spoilery, duh.