* Ready to have your guts totally ripped out? Read Tim O'Shea's interview with Driven by Lemons' Josh Cotter. I am at a loss for words as to what even to say about it, except this: Josh, if you're reading this, you stepping away from comics would be a disaster for comics. This is a MUST READ.
* Sylvester Stallone is 99% sure he won't make a fifth Rambo movie. I'm fine with that. More fine if he was gonna go in the "Rambo vs. genetically engineered soldier-monster" direction he'd mooted, less fine if he was gonna go in the "Rambo vs. Juarez" direction, but basically fine either way because how do you top the last one?
* Dash Shaw and Jesse Moynihan teamed up to do a three-feet-tall comic strip about Lost for the new issue of The Believer? Yes please.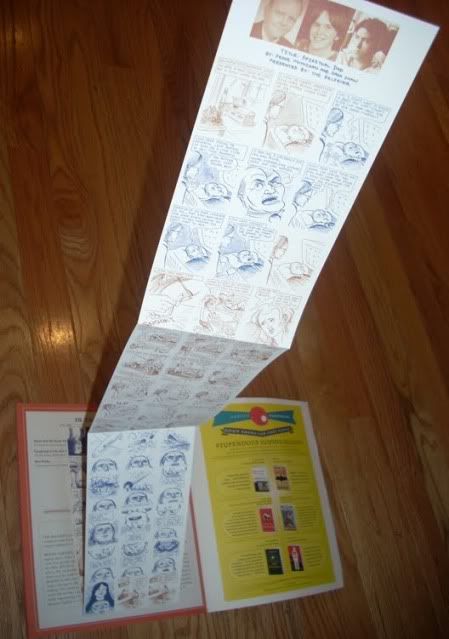 * I've got something to say: Go buy Henry & Glenn Forever, the new collection of romantic gag strips starring Henry Rollins and Glenn Danzig by Tom Neely and his Igloo Tornado compatriots. Don't think about it--do it!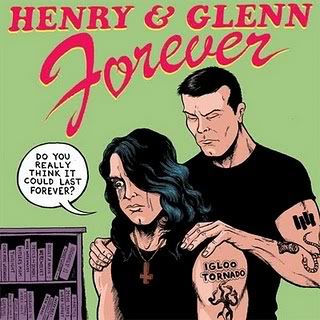 * Recently on Robot 6, a pair of links swiped from Comics Comics: Dan Nadel & Paul Gravett's Jack Kirby art show and the music of the '60s Spider-Man cartoon. Frank Santoro, if you're reading this, check the comments to that last post.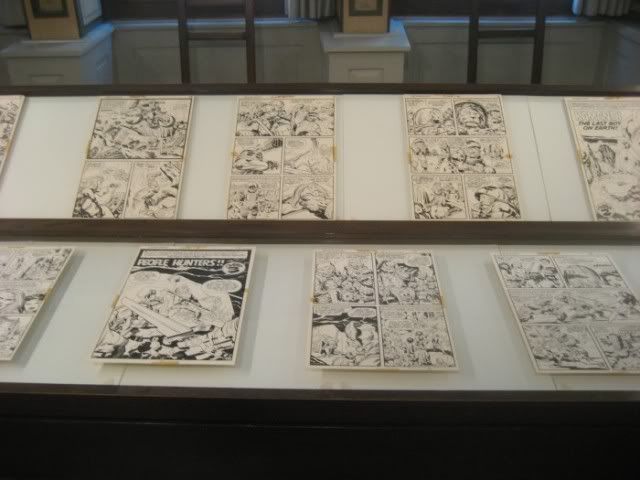 * Although it seems as un-spoilery as possible, Kiel Phegley's interview with Mike Mignola about the next cycle of B.P.R.D. stories is still, you know, an interview about the next cycle of B.P.R.D. stories, so caveat lector.
* Kevin Huizenga appears to be serializing his story "Rumbling" on Jordan Crane's gorgeous webcomics portal What Things Do--here's the stuff that's already been published in Or Else and a minicomic, iirc.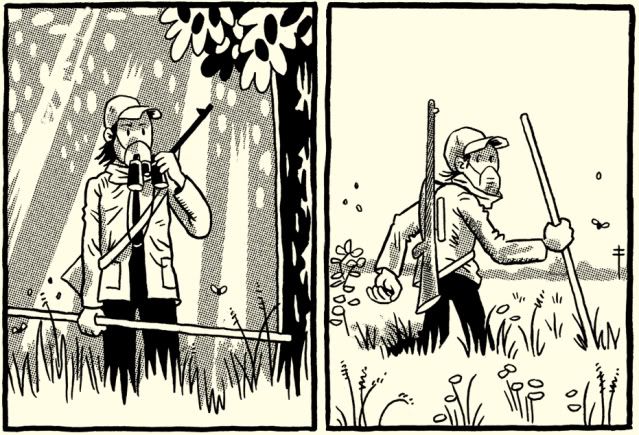 * Here's a comic by Bill Griffith about Levittown, the town on Long Island where my wife and I now live. (Via JK Parkin.)

* Kate Beaton does Macbeth. Gee, whichever strip shall I choose to illustrate this link?
* Curt Purcell continues his Blackest Night retrospective with a salute to the superheroic state-of-the-art visuals of Ivan Reis and Doug Mahnke and his personal issue-by-issue breakdown of how the event would best be read, collected, and thought about. My superhero-centric readers are really gonna wanna read both.

* Like basically everyone else, Jason Adams thought The Human Centipede was much ado about bullshit, as the aforementioned Bard once put it, I think.
* Jason also reviews the remake of A Nightmare on Elm Street, a cautionary tale of what happens when imaginationless people make a movie about the power of the imagination.
* I'm always game for a genre-trash poster-art gallery. Thanks, Monster Brains!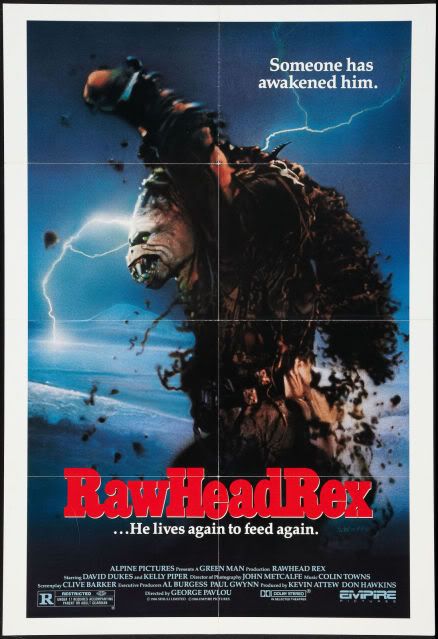 * The BBC interviews the great choral composer Eric Whitacre about his now-viral "virtual choir" video for his song "Lux Arumque." I could not love Whitacre's music more.
* Your quote of the day:
"It's so funny because when the economy first started collapsing, everyone was freaking out and asking when comics would be hit, but now that things have really taken a toll on sales, no one is saying shit about it."
--a friend of mine on
Marvel's month-to-month sales analysis for March 2010
.
* Jiminy Christmas, this is an absolutely epic Playing D&D with Porn Stars posts on the myriad ways to "railroad" your players, i.e. to leave them with little or no choice but to do exactly what you want them to do. Seriously, I saved it for last so you can immediately go and read the whole thing yourself (after listening to the Whitacre interview of course).
Zak's thesis, which I take it is derived from a considerable body of thought and writing on RPGs, is that between a full-fledegd railroad and its opposite, a "sandbox" in which anything the players want to do goes, there are infinite gradations. Thinking back on my one glorious D&D campaign, I'm not sure how to characterize it using Zak's terminology, because what my DM--the great Bill DeFranza, who I'm told is now professionally writing RPG material so look out, suckers--did was, over the course of months and I think even years (before I joined the campaign), deceive the players as to what was going on via a non-player character who was secretly a total bastard. Essentially, our ragtag group hooked up at some point with a mindflayer named Oolitek who, despite what we knew of his race's proclivities, seemed to be a stand-up guy. In addition to helping us out of jams and giving us advice, he would actually say emotionally involving and moving things to us about issues in our characters' lives. Seriously, I loved this dude. Alas, it turned out he was manipulating us all along to slowly eliminate major monsters, magic users, and power centers so that he and his cohorts could apocalyptically blot out the sun and unleash the Underdark upon the surface world, which is precisely what ended up happening. Now, were we steered toward this conclusion? Without a doubt. Once we took down the last major obstacle for Oolitek's plot--a beholder, iirc--could we have stopped it no matter what we did? I sort of think not; I had some sort of disintegrator ray-gun I stole from an off-world spaceship that had crashed (leading to a lot of confusion for my medieval-level mind), and even though I missed when I blasted the big doomsday device Oolitek's pals had constructed, I sort of doubt Bill would have let me gum up the works in the end. But none of us minded, because it was such a great story, and moreover one that was totally contingent on our group's desire to Do Good in the wake of a variety of lousy personal choices each of us had made in the past. Plus, we could have avoided it all along if we'd, you know, never trusted a fucking mindflayer.
Anyway. Personally, I think you can apply many of Zak's lessons about railroading directly to fiction writing. Sure, your characters don't have the autonomy that real-live player characters in a role-playing game have--but wouldn't you like it to feel like they do?