* "Likable characters are for weak-minded narcissists."--Daniel Clowes. That quote just really needed to be present on this blog. (Hat tip: Matthew Perpetua.)
* Frank Miller is totally blogging on a regular basis. That's so awesome. I can't find an RSS feed but there's gotta be one, right? (Via JK Parkin.)
* Recently on Robot 6: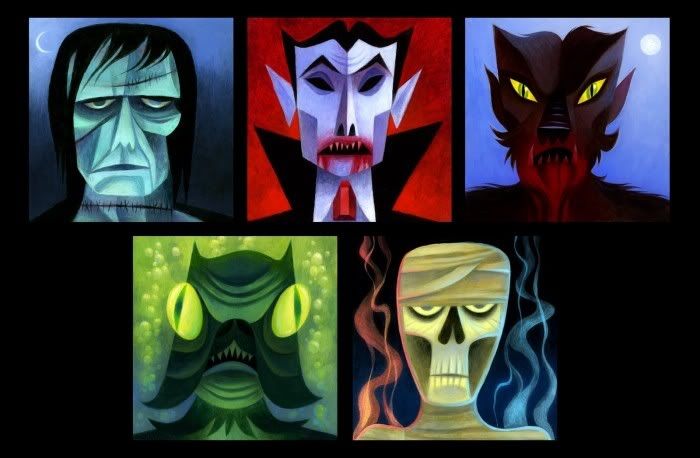 * and the comics arguments you never want to hear again. So far, I think I agree with the listing of almost every such argument in the comment thread.
* Am I crazy to think that the guy suing Heroes for ripping off his dopey comic may have a case?
* Now that's shelf porn. I think the most entertaining shelf porn is the sort where you can't imagine living the life that would lead you to compile this particular shelf-porn configuration but find it hugely impressive nonetheless; that's certainly the case for me here.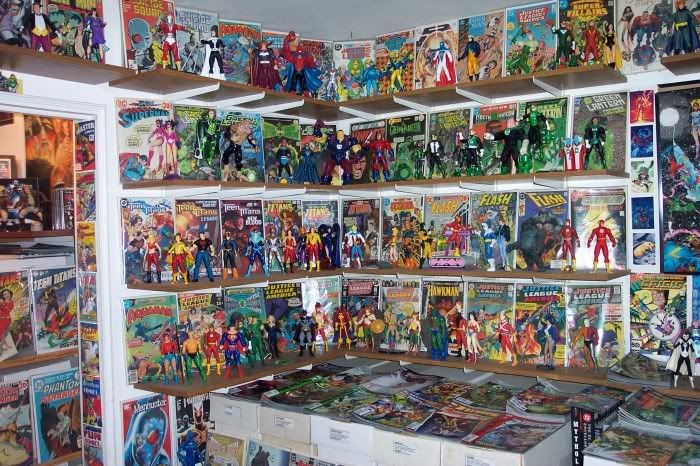 * I can't really imagine that anyone reading this blog has any interest in the music of Eric Whitacre, and it's not like I'm gonna front and say I know a whole lot about contemporary choral music--my knowledge and fandom begins and ends with Whitacre and Morten Lauridsen--but the guy is stupid talented and makes the most heartrendingly beautiful music I've ever heard. He's forming his own ensemble and recording a complete choral works album with them, which is terrific news and will serve as a great gateway into his stuff for interested parties beginning this autumn. In the meantime, I think you can listen to everything he ever wrote on his site; start with "Lux Aurumque."
* Speaking of music, boy, did I ever need this new Underworld song.