* The first annual Chicago Comics and Entertainment Expo, or C2E2, was held this past weekend. Apparently attendance was unexpectedly light, and sales were subsequently spotty, but beyond that the show appears quite well received.
* Regarding the attendance figures, I'll say this: 1) I figure San Diego casts a long shadow over the other big shows. Given several years of widely derided Chicago cons, a new con in Chicago will probably have to wait a while before attracting some of what could be seen as its natural constituency back from Southern California.
* 2) The Con War storyline may be Reed's best friend, in that it's difficult to look worse than Wizard tends to. Simply releasing an honest attendance figure already puts them a step ahead of the game, and I figure there'll be plenty of "oh man this is so much better than Rosemont" buzz going around the city by this time next year.
* Beyond that, as Tom Spurgeon notes, it obviously crushed Wizard's concurrent Anaheim show in terms of fan and media buzz. But that's to be expected given the near-total lack of industry support for Wizard's shows following Gareb Shamus's decision to pit his Big Apple show head to head against Reed's New York Comic Con, and the much-rumored behind-the-scenes antics that followed that decision. Without the publishers playing ball, there's nothing to buzz about, after all.
* Beyond Heidi and Tom's aforelinked ruminations, my colleagues at Robot 6 have posted three catch-all round-up posts for Day One, Day Two, and Day Three.
* Announcements that caught my eye: Steve Rogers: Super-Soldier by Ed Brubaker and Dale Eaglesham; a street-level Marvel crossover miniseries called Shadowland; more Ultimate [Cryptic Noun] minis by Brian Michael Bendis; Powers going (arrrrgh) bimonthly; Jonathan Hickman saying that Secret Warriors has a natural end-point coming up before issue #30, making it almost a manga-model run; Casanova moving from Image to Marvel/Icon with new colors; maybe the strangest-sounding X-Men line relaunch ever.
* Ah, I thought I remembered Frank Miller saying Batman was out of his anti-terrorist graphic novel, but that the book itself was going ahead without Batman anyway--in fact, I thought that when he said at MoCCA that he wasn't doing Holy Terror, Batman! anymore, he meant he was abandoning the whole idea. But it sounds like he's not, and like Xerxes, the 300 prequel, is proceeding apace. Good news.
* Now that I'm finally allowing myself to follow news about the production of A Game of Thrones on HBO, I'm pretty surprised to discover that one of the two female leads has been recast following the completion of the pilot, while the other is the subject of persistent recasting rumors herself. Now, shit happens, even on great fantasy projects--Peter Jackson recast Aragorn after shooting started, after all. And supposedly HBO suits are still making all the right noises about the pilot being good. But it's weird.
* Hope Larson's adapting A Wrinkle in Time! That's a good match.
* I'm glad to see Doctor Strange superfan NeilAlien is on my side re: the dialogue in Brendan McCarthy's Spider-Man: Fever #1.
* John Allison does the '80s X-Ladies.
* John Cassaday drawing Superman covers? Sure, I'll eat it.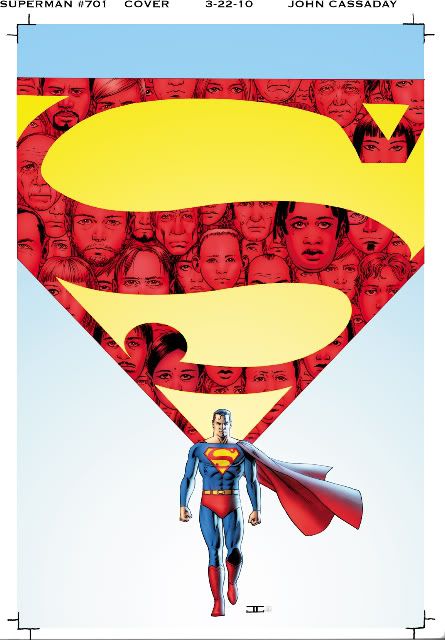 * Johnny Ryan gets darker and darker, if that's possible. It's like Prison Pit is infecting his strip work.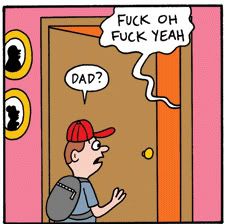 * Speaking of dark, Renee fucking French.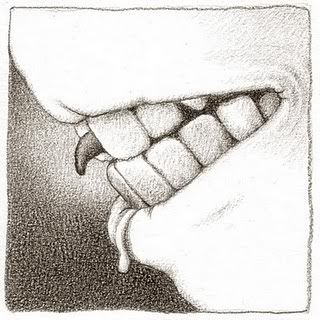 * The comics Dave Kiersh has been posting on the New Bodega blog over the past week or so are like the perfect cross between his old, wistful stuff and his more recent teenspolitation-type things.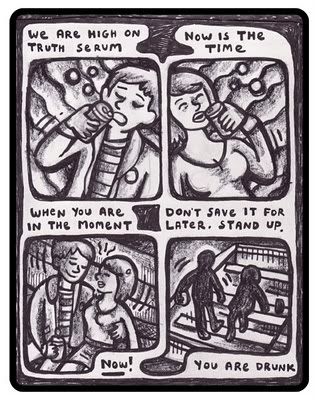 * Wow, that's a beautiful (and ominous!) Batman & Robin #12 variant cover by Andy Clarke.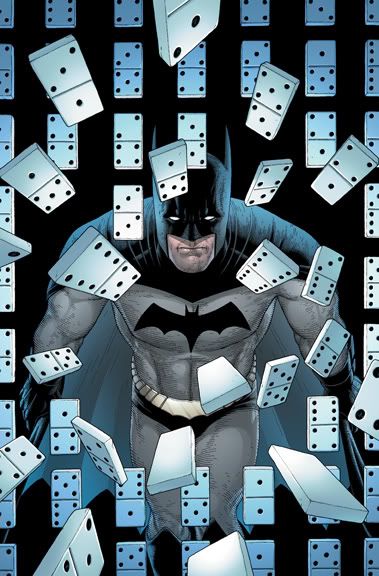 * It's weird that cryptozoology expert Loren Coleman reprinted this whole article on his own site--slightly less weird than the time he heavily implied that the reason the Destination Truth guy wasn't gonna do as many cryptozoology episodes of his series was so he could be a sex tourist in Asia, but still weird--but please don't let that put you off this very cool piece on, among other things, how escaped snakes and crocodiles from medieval menageries helped give rise to reports of dragons in England. It gets a little wild and wooly after that part, but the material on actual animals is delightful.
* See if you can guess the plot point mentioned in Ed Gonzalez's review of Tom Six's The Human Centipede that made me decide that no, I won't be seeing this movie.
* The video for "Drunk Girls" by LCD Soundsytem looks like it was pulled from the Joker's Director's Series DVD. I feel like this is what unlucky henchmen have to deal with all the time. (Via Matthew Perpetua.)
* Finally, on Saturday the Missus and I went to see Eric Whitacre conduct a program of his work at Carnegie Hall. Christ, what beautiful music. He word-premiered a piece that moved me to tears based on its sheer loveliness alone; how often can you say that?