* Jason Leivian of Floating World Comics interviews Benjamin Marra of Night Business and Gangsta Rap Posse infamy for The Comics Journal. Why is it that Ben's broad-strokes dismissal of literary comics comes across as charming and sincere while every other "blah blah boring autobio artcomics blah blah blah" person comes across like a giant tool? (Via Traditional Comics.)
* I wish there were a way to subscribe to all of Vice's comics-related content in a separate RSS feed, rather than wade through god knows how many pictures of beheaded goats, blood- and feces-stained restrooms, and slatternly drunk people to get to it. As it stands I'll just click over once and a while and power through to get to the comicsy stuff. For example:
* Here's one of Nick Gazin's review rampages, this one featuring photos of topless women for some reason. Featured books include Hot Potatoe, Night Business, City-Hunter, The High Soft Lisp, Almost Silent, The Unwritten, Young Liars and more. As usual it's written in the voice of your friend's older brother who wore a lot of denim and listened to Motorhead.
* Here are some jam comics by Gazin and Johnny Ryan. Sample quote: "Ha ha, your shit died of AIDS!"
* Best for last: A new Boy's Club comic by Matt Furie! Nobody does it better.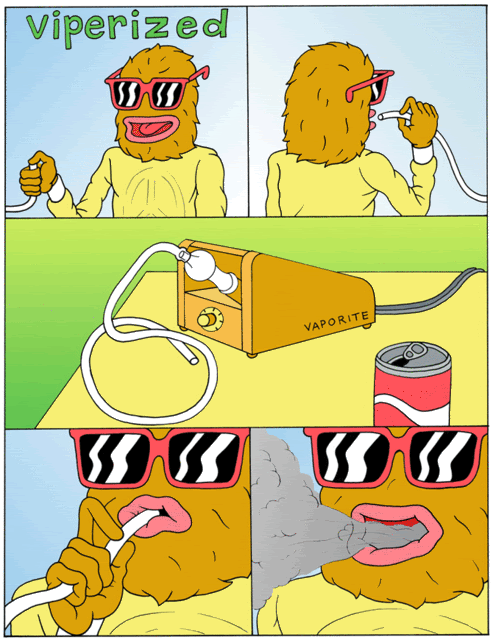 * Still at Vice but not comics-related, Chris O'Neill talks to Internet/virtual reality pioneer Jaron Lanier about his Web 2.0 skepticism, as expressed in his book You Are Not a Gadget, which I keep going on about but still haven't read. Here are a couple of passages that struck me:
As an example, right now there are a lot of software designs that have a tendency to put people in a situation where they happen to get mean. Because people act in an anonymous way, they are without consequences and so aggregate into mob-like tendencies very easily. One example of poor design which brings out the worst in people is the anonymous postings beneath YouTube videos. We're seeing these specific designs -- not the web as a whole -- tending to create a profound split where people only talk to their kind, becoming ever more confrontational and ever more dysfunctional. I don't think such designs are good, they promote meanness and they cause damage on a very significant scale.
I don't know why I never thought of the Internet's anonymity-based structure as a conscious choice with the negative repercussions I see every day in Robot 6 comment threads, but there you have it. Lanier also talks about how David Bowie would be impossible today, which is worth noting.
* Jeeeeeesus, has everyone been reading the serialization of What Am I Doing Here? by Abner Dean at What Things Do? Look at this! Please, someone put this back in print.

* Zak Smith's journey through the Monster Manual has taken him up to G. Sample quote:
Frost giants are extraordinarily metal, and being metal is always good.

Interestingly, slaying frost giants is also metal--even more metal than being a frost giant. And therein lies a great insight into the nature of metal.
* I'll be discussing Todd VanDerWerff's Lost review/recap at greater length in my own Lost thoughts comment thread, I think, but here it is for now.