* Today's Strange Tales Spotlight subject is Chris Chua, a relative unknown who more than anyone else in the series so far is gonna make you marvel that this is being published by Marvel.
* Whoa, The Comics Journal is shifting to a semiannual with a beefed-up online component.
* Battlestar Galactica: The Plan comes out on DVD today, and thus ends the series. It turns out I don't enjoy this sort of release pattern at all--instead of making this appointment television, it's become "eh, I'll buy it eventually."
* Oh yeah, buncha Monty Python docs of the sort I usually really enjoy come out today too.
* Given my usual preoccupations in terms of this show it's probably no surprise that my favorite parts of Whitney Matheson's reader Q&A with Lost honcho Damon Lindelof center on how outside concerns like actor availability and budget overruns affected Lost's story.
* The Hellraiser remake is going to be 3-D, I guess.
* New Chris Ware! (Via JK Parkin.)

* Honestly, my main takeaway from these interview snippets with Marvel VP of Sales David Gabriel is that Marvel will be switching to a more DC-style release pattern with its trade paperbacks--i.e. they'll take forever to come out--which really bums me out as someone who really only ever wants or buys trade paperbacks for this material. I imagine the reasoning behind not wanting to stagger the release of books featuring the same character will raise some eyebrows.
* Jason Adams is on the Scott Pilgrim movie beat, catching some interesting tweets from Juno director Jason Reitman following a screening of 30 minutes of footage from Edgar Wright's adaptation:
It is a game changer for Edgar and the genre. It moves the speed of light and carries more unadulterated joy than Ive seen in recent cinema.

SP does what everyone our age has been dreaming about: achieves the first all encompassing film of the joystick generation.

I'm in awe of the sheer control in the filmmaking. It feels like a "Matrix" for love and how willing we are to fight for it.
Honestly I wasn't as crazy about the first volume of
Scott Pilgrim
as a lot of other people were, but I still remember the way it worked video-game combat and iconography into its relatively normal story hitting me like a ton of bricks. If the movie can really do the same thing, hoo baby.
* Green Zone, a Paul Greengrass-directed Matt Damon-starring politicized action film that isn't a Bourne movie? [Pause for thought] Sure, I'll eat it.
* My friend Ben Morse hired Todd Nauck to draw portraits of the groomsmen at his wedding as their gifts. That's a pretty rad idea.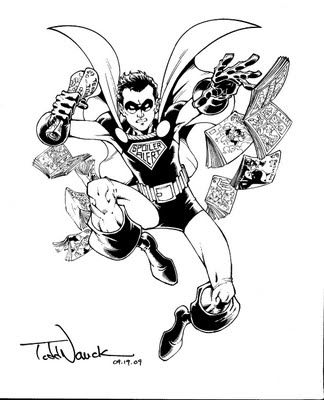 * Renee French is freaking me out.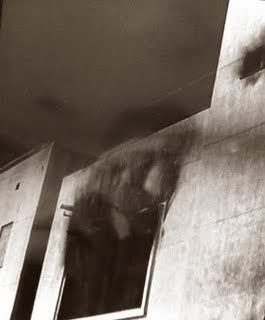 * He-Man is awesome. (Via Kiel Phegley.)