* The new issue of ToyFare Magazine is out, and with it a new Twisted ToyFare Theater containing the debut of maybe my favorite TTT character ever, Golden Age Spider-Man. I think this was the most fun I've ever had writing a TTT.
* When I posted about the Eisners yesterday I neglected to congratulate The Comics Reporter, The Comics Journal, Comic Book Resources, and Comics Comics for their nominations in the journalism category. The former three publications have all paid me to write for them at one point or another, and Comics Comics is pretty good despite their woeful neglect in that department. I enjoy them all.
* This video interview with Paul Pope encapsulates a lot of the things I love about Paul, most of which have to do with the fact that he's stylish (which is to say he cares about style) in a way that isn't very stylish in altcircles these days.
* Matt Furie has posted a heaping helping of recent work. Go check it out. (Via Monster Brains.)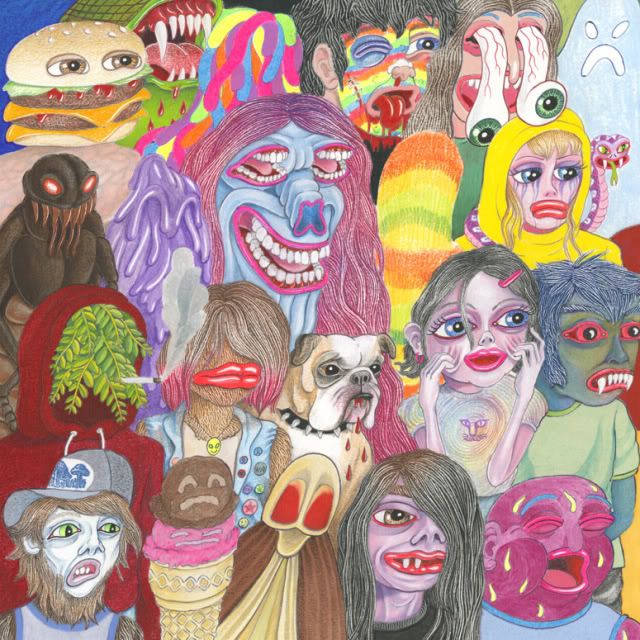 * Apparently Sin City 2 is no longer with the Weinsteins, maybe, possibly? Expect much rejoicing among genre-film fans given Los Bros Weinstein's handling of such pix in the past. (Via Bloody Disgusting.)
* Tom Kaczynski draws a Morrissey concert.
* Scott Horton reports that Senate Republicans are threatening to block various Obama Administration nominees unless Obama quashes the release of Bush Administration memos authorizing torture. (Via Eve Tushnet.) Meanwhile, Glenn Greenwald notes that he, Keith Olbermann, and various high-profile Daily Kos posts are attacking Obama from the left on privacy and secrecy issues, abuses of which obviously go hand in hand with the authorization and implementation of torture.