* This sort of thing tickles me pink: Political bloggers Jonah Goldberg, Robert Farley, Spencer Ackerman, Robert Farley again, and Matthew Yglesias discuss recent developments in the world of Battlestar Galactica. There's something really funny about people who normally write about the Middle East policy or the stimulus package addressing in-world politics like dudes in the Android's Dungeon on New Comics Day arguing over whether or not Wolverine would really say that. The second Farley post in particular is gloriously nerdy in that regard. Also, this reminds me that I have a theory regarding the changes in behavior amongst the Cylons that I need to explore here on the blog at some point.
* For me, the appeal of a second Hobbit movie that fleshes out the stuff going on off-page during and after Bilbo Baggins's journey There and Back Again centered largely on the image of the White Council--Saruman, Gandalf, Radagast, Galadriel, Celeborn, Elrond, and Cirdan, if I'm not mistaken--pulling a Magnificent Seven and kicking Sauron (then still known as the Necromancer) out of his Mirkwood stronghold, Dol Guldur, which is what Gandalf was busy doing for much of the time Bilbo and the Dwarves were mucking about with the Elves, the Lakemen, and Smaug iirc. With that in mind it's a bummer to hear Christopher "Saruman" Lee say that his advanced age would probably prevent him from traveling to New Zealand to take part in the filming, should his character be required. I'm sure he'd like to portray Saruman's last act of benevolence just as much as I'd like to see him do so. Still, maybe they could film him in London, as the interviewer suggests? (Via The One Ring.)
* Hey, it's the teaser trailer for Quentin Tarantino's Inglourious Basterds. Yay, war crimes! (Via AICN.)
* Kiel Phegley talks to Ed Brubaker about that "Marvels Project" thing I mentioned the other day. Sounds like Bru and artist Steve Epting will more or less be doing exactly what they did with Captain America, only telling the full story of Cap and the Invaders back in the past. Sign me up.
* Becky Cloonan says that Tokyopop is more or less sitting on East Coast Rising Vol. 2. Travesty.
* Eric Reynolds laments Reed's move to make Book Expo America a permanent NYC fixture, since that's hella inconvenient and expensive for non-NYC-based (read: non-corporate) publishers.
* Back when I was at Wizard, one of my favorite tasks was helping to assemble a publication called PosterMania, which was nothing more or less than a collection of pullout poster versions of various covers and occasionally splash pages from various publishers. Comic Books! is essentially the exact same thing in tumblr form. Its taste and mine don't line up perfectly, and it's virtually all Big Two stuff, but frankly there are a lot of cool covers from those companies around, so this was quite a find for me. I'd imagine there are plenty of people reading this blog who would be perfectly happy if there only interaction with these properties were things like this Mark Chiarello Two-Face: Year One cover, for example. (Via Sean B.)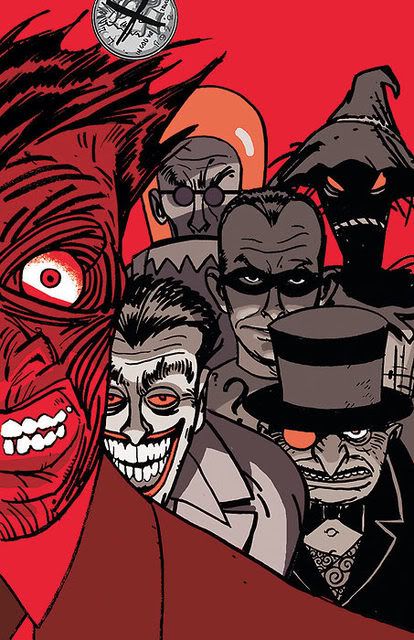 * Ladies and gentlemen, in honor of his uncredited cameo as General Zod in this week's Pablo Raimondi-illustrated issue of Action Comics, a young Ian McShane. Break open the fuckin' canned peaches indeed.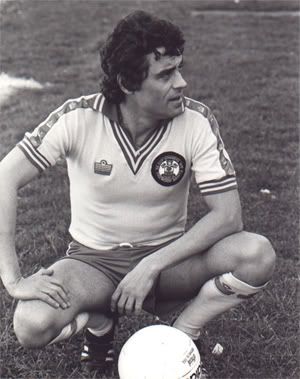 * Glenn Greenwald and Spencer Ackerman follow up on disturbing recent moves by the Obama administration regarding state secrets & extraordinary rendition and indefinite detention respectively.
* Finally, I support this idea of Heidi MacDonald's:
* Fist bumping should replace handshakes as the official con greeting to slow spread of Con SARS.