* New Battlestar Galactica on Friday, new President Barack Obama on Tuesday, new Lost tonight...not a bad week, huh?
* Just how bad will Diamond's new minimum order thresholds hurt the alternative comic book? Pretty bad, if you ask AdHouse's Chris Pitzer; he elaborates here. The Beguiling's Chris Butcher is even more pessimistic.
* My pal David Paggi lists his best comics of 2008 at Wizard's Indie Jones blog. My list is here if you missed it in all the hubbub yesterday.
* Chris Mautner adds the very powerful, very well executed, very hard to read I Live Here to his list of the year's most criminally ignored books.
* I think many potentially interesting questions in this two-part interview with writer Grant Morrison are phrased in such a way as to leech out any potential drama and disagreement, which is a shame, but still, it's a two-part interview with Grant Morrison:
In recent years, we've seen the superhero as celebrity and as super-soldier, tool of the Military Industrial Complex. The coming wave is more escapist, more psychedelic in tone. The Hero home from the War. The superhero always mirrors the emotional needs of his audience, and comic book creators adapt—sometimes quite unconsciously—to provide the kind of protector and role model each age demands.
Does the zeitgeisty success of
the new Animal Collective album
(officially released on Inauguration Day, no less; listen to it at the link) vindicate this theory of the New Psychedelic Age? U DECIDE!
* Morrison also mentions upcoming Vertigo collaborations with Cameron Stewart (see below), Sean Murphy, and Camilla D'Errico.
* In the battle of the Battlestar stars, I'll take Richard Hatch's thoughtfulness over Dirk Benedict's grotesque, ignorant, sexist, poorly observed and argued ressentiment anytime. Faceman, we hardly knew ye.
* I'm not easily offended, but see if you can figure out how this poster for some horror movie called Babysitter Wanted isn't just about the most misogynistic thing you've seen since Dave Sim's last letter column. It's lazy and derivative, too! All in all, a pretty tremendous illustration of how the tools of the extreme really only work in very, very skilled hands.
* How about some sexy Bryan Lee O'Malley Kim & Ramona art to cleanse the palate?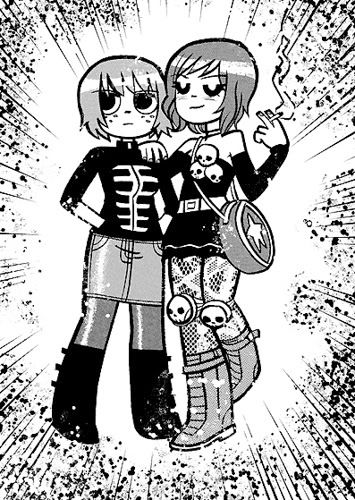 * And do you wanna see BLO'M draw Kitty Pryde? Yeah you do.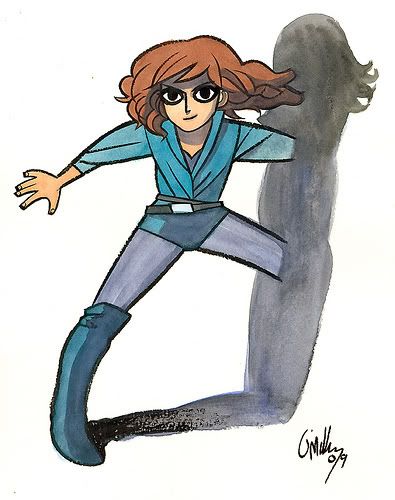 * And what about Wonder Woman Covered by Robert Goodin? I thought so.
* And hey, I bet you a nice preview website for Hans Rickheit's forthcoming Fantagraphics graphic novel The Squirrel Machine would hit the spot too, huh? (Via Tom Spurgeon.)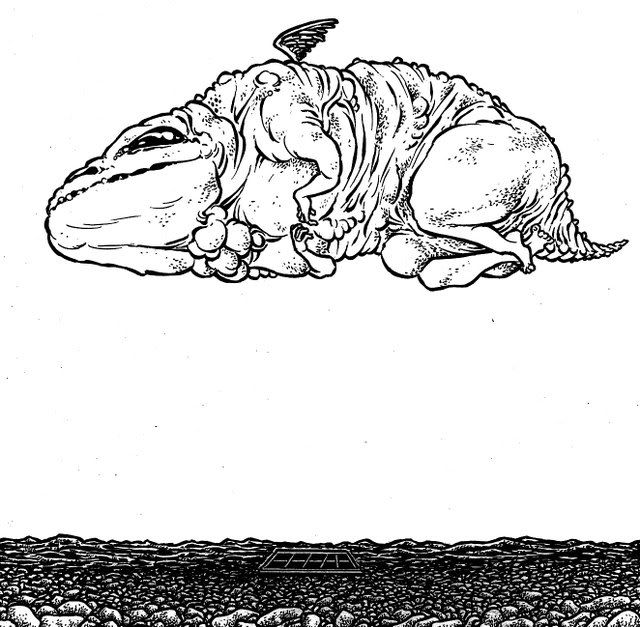 * Or perhaps you'd prefer some preview art for David Mazzuchelli's forthcoming Pantheon graphic novel Asterios Polyp? (Looks like Dash Shaw, no?)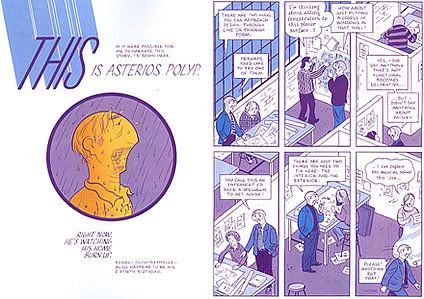 * Or maybe the cover and Previews solicit for Grant Morrison and Cameron Stewart's long-awaited Seaguy sequel is more to your taste? (Will there be a rainbow of Seaguy Corps?)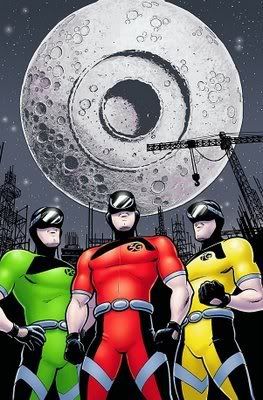 * Regardless, surely you can't resist the "many faces of Rorschach" Watchmen T-shirt by Warren Hart! (Via Sean B.)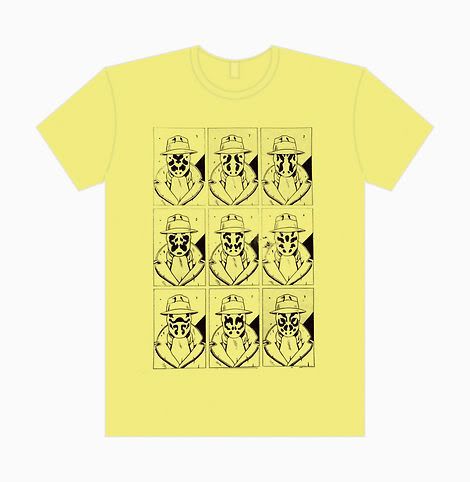 * And you can wash it all down with a mildly NSFW video for the new Antony & the Johnsons song "Epilepsy Is Dancing," directed by the freaking Wachowski Brothers!